Rent a holiday home in
Portugal, Algarve, Faro, Lagoa, Carvoeiro, Benagil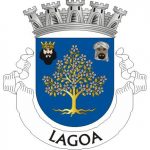 Just 50 km from the airport in Faro and 8 km from Portimão.
The place to stay for tourists with a beautiful harbour.
The villa is located in a residential area between farms and villas.
3 km from the beach and 2 km from the nearest golf course. Located in Barlavento, the South coast where high-rise apartments are not allowed.
The most famous hike in the Algarve is without a doubt the Seven Hanging Valleys Trail, or in Portuguese: Percurso dos Sete Vales Suspensos.  You will walk across a beautiful part of the coastline and see beautiful cliffs, beaches, rock arches and views.  Although it's only a relatively short walk of just under 6 kilometers – or 12 kilometers if you follow the route back to the starting point – this cliff-top walk along the rugged Algarve coast is sure to impress.  The hike is one of the best things to do in southern Portugal and something you really don't want to miss in the Algarve.